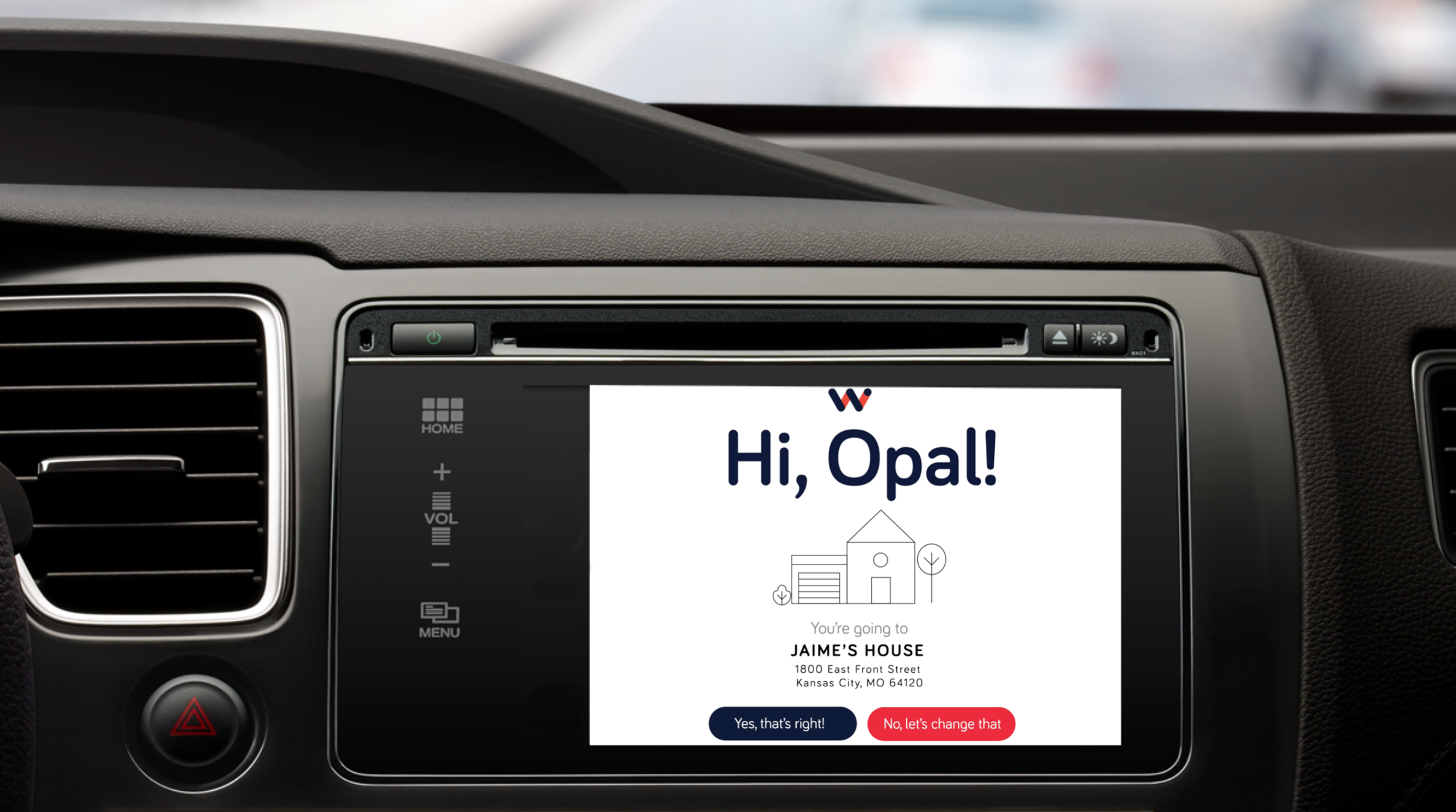 This is how the interface would display in the car; a direct translation from the phone app.
The map would be a simpler version of Google Maps so that it would be more legible. The Waymo icon would move as you would be en route to your destination. There would also be regular car controls at the bottom right of the screen for music, air conditioning, information and for searching another destination. The red button would be for emergencies in which the Waymo vehicle would find a safe space to pull over and come to a stop.
On the right screen, it shows how you can select another destination while en route, and provides suggestions based on your location. You can add a stop at any point in the trip.
This is how the phone app interface looks, complete with the colloquial voice of the brand and an easily understood color system.