Our moodboard for our concept—we were inspired by the styles of the Madeleine book series and wanted to emulate that with our textures and renderings of icons, maps, and overall color. This way it would also feel eco-friendly and fun.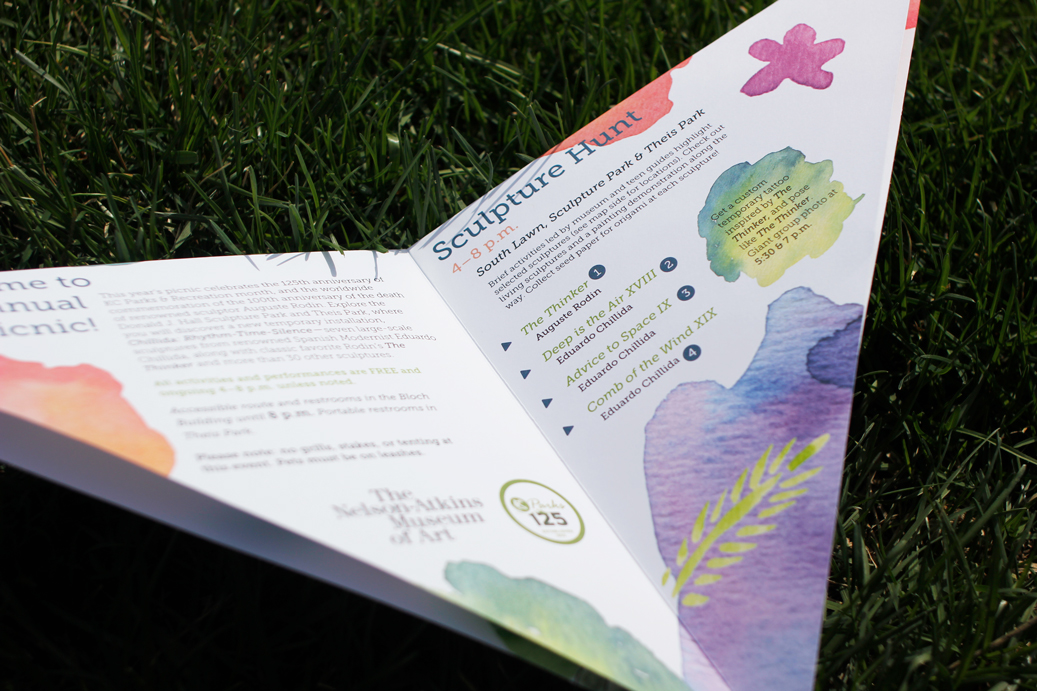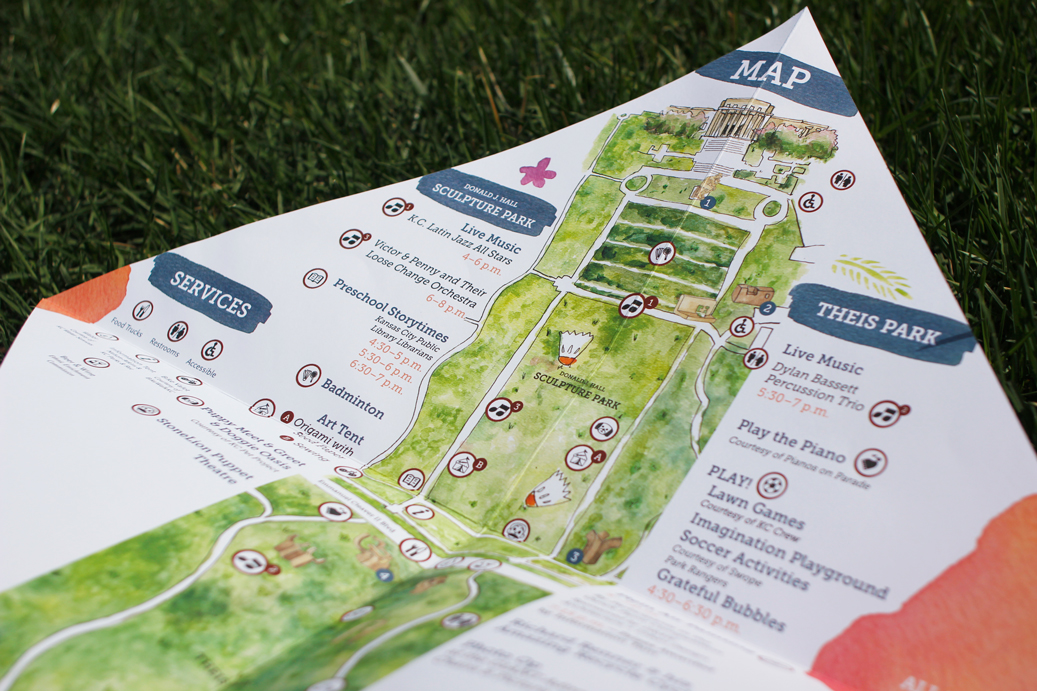 Prior to the event, we had a user test day where the Nelson brought in real kids to test our art project based on our instructions and the usability and clarity of the map.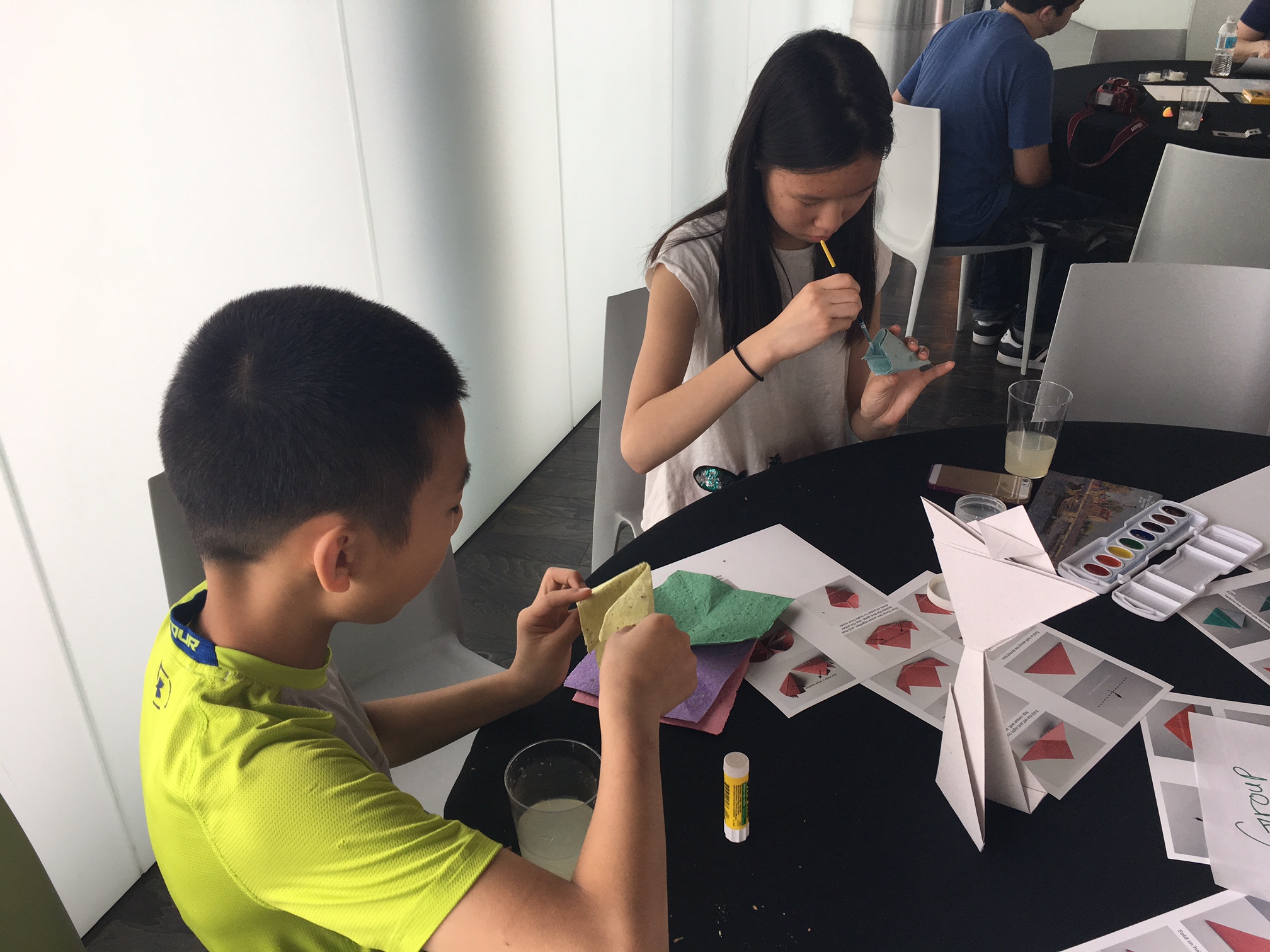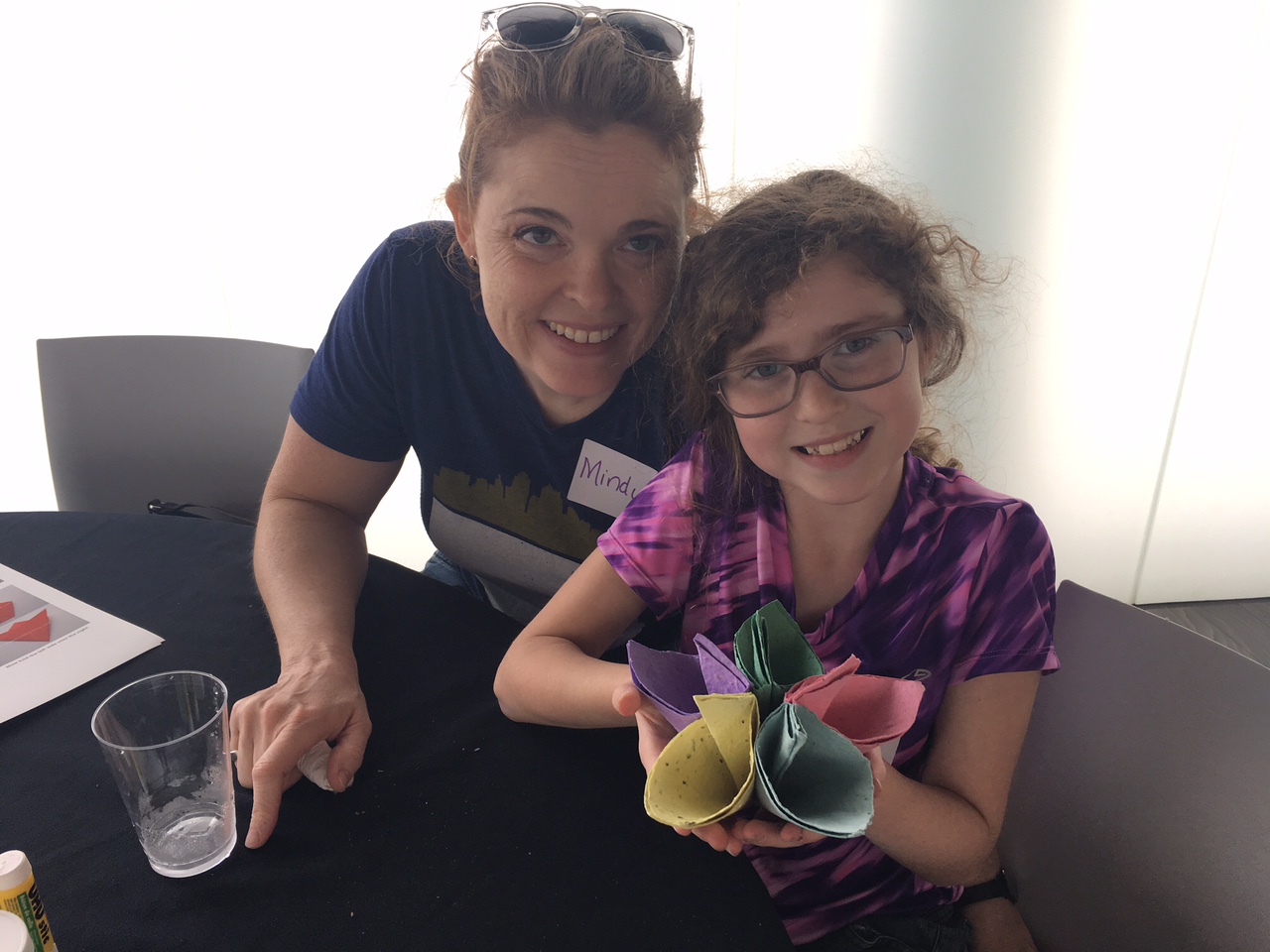 This was the final product of our art activity — a seed paper origami flower. The kids really enjoyed it and, if forgotten or once the kids finished it and brought it home, the seed paper would be biodegradable and not produce waste.
In addition to the collateral, we created a Snapchat geotag filter for people to use while at the event.